Artist:
Art by Sarah
Regular price
Sale price
$2,500
Unit price
per
EARLY BIRD DISCOUNT
Sold
Inspired by my love for wildflowers, Wild Soul is an explosion of variety in colour, texture and form. Wild Soul is adventurous and rich in vibrant colour, exploring a variety of my favourite species in detail.

Dimensions: 103 x 79cm
Materials: Acrylic on canvas
Framing: Flooded gum

Artist: Sarah Migliaccio
Sarah Migliaccio is local to the Mornington Peninsula and paints vibrantly coloured pieces that celebrate Australia's fauna snd flora. Inspiration comes from walks around the local area as well as photographs of her favourite species. Sarah's style exaggerates the natural beauty of her subjects.
View full details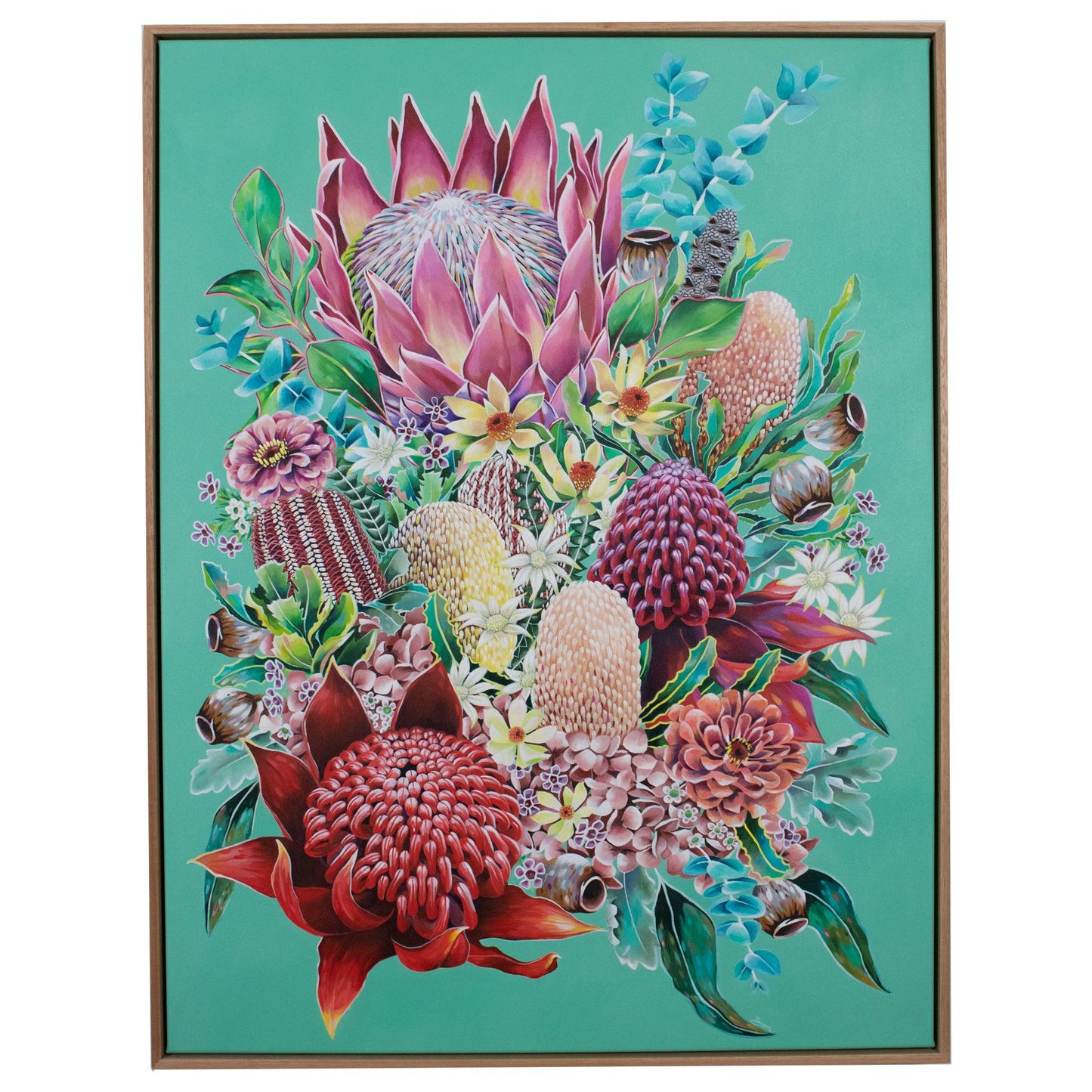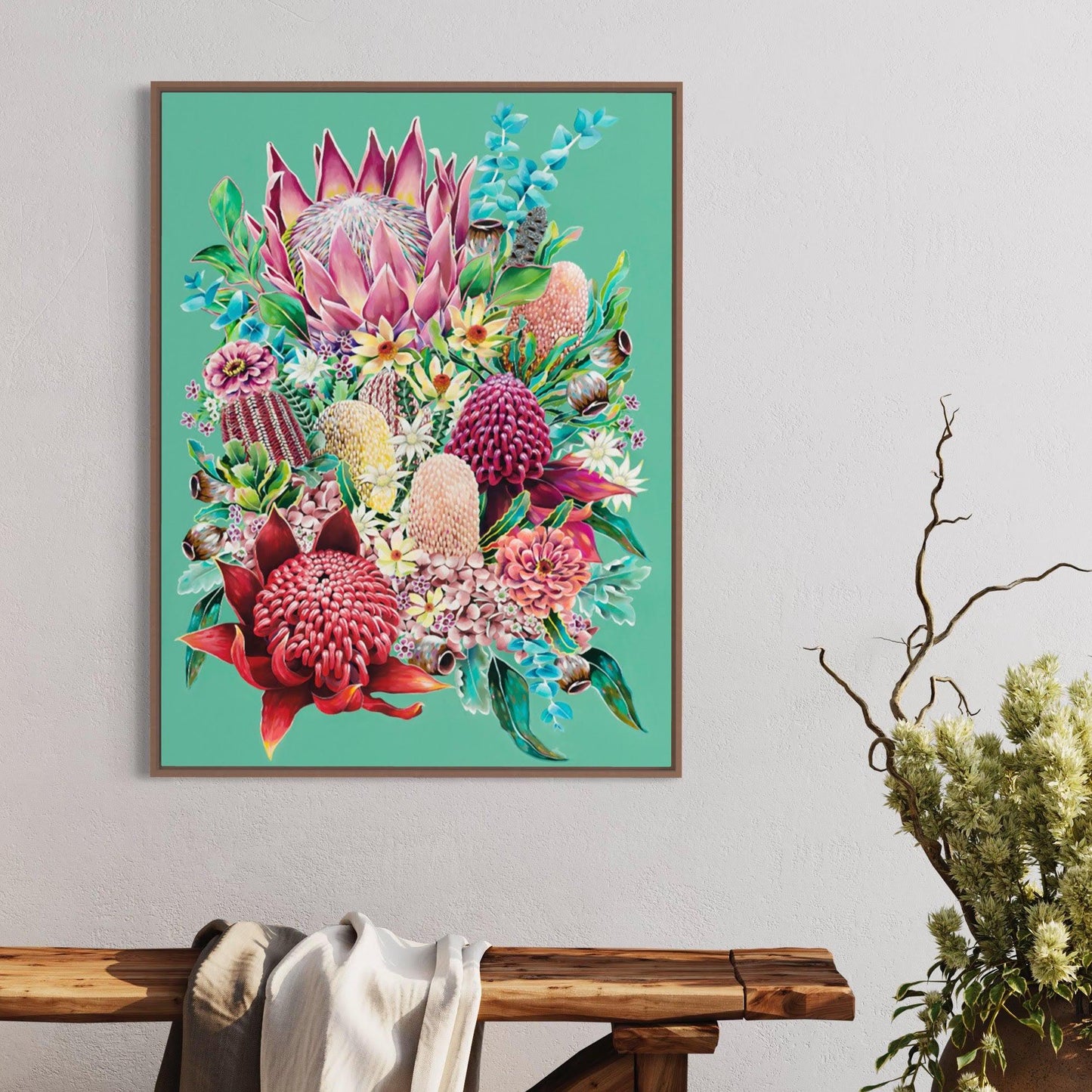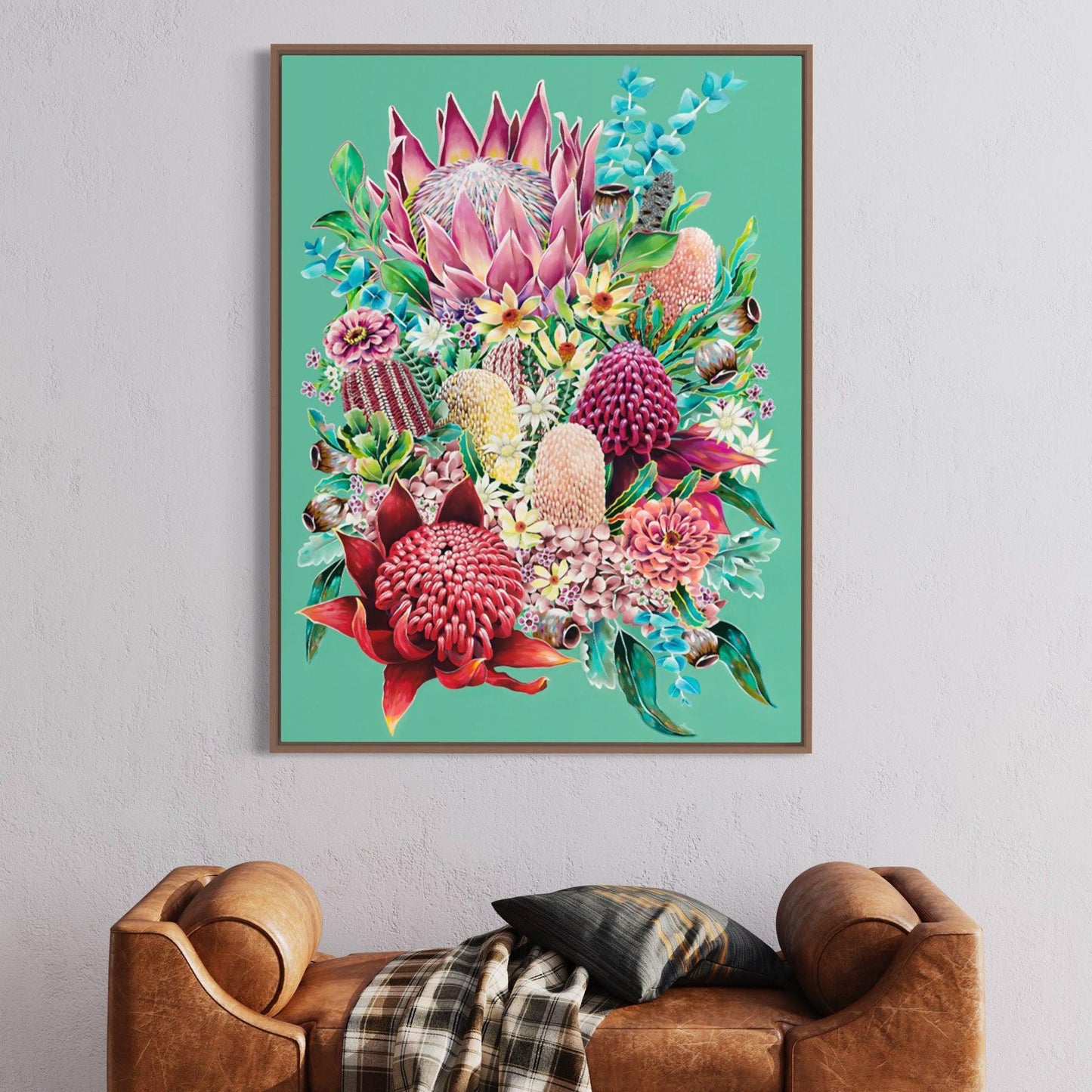 Thanks for supporting MENPS!

The Art Show is a fundraiser for Mount Eliza North Primary School. By making a purchase at the Art Show, you're helping to fund important improvements to the school, such as IT equipment, playground upgrades and much more.

Collecting your artwork

All artwork will remain on display for the duration of the Art Show. If you purchase a piece, it can be collected after the Art Show closes on Sunday 29. After you purchase, you'll receive an email with instructions for collection.