Artist:
Benjarat
Regular price
Sale price
$999
Unit price
per
EARLY BIRD DISCOUNT
Not available
During the pandemic, I met one of my neighbours who I never realised lived there. I often told her I enjoyed checking out her beautiful protea bush. One day after our good chat, she gave me a clipper and said "I love talking to you. Go and pick any protea you like."

Dimensions: 60 x 79cm
Materials: Acrylic on linen
Framing: White floating frame

Artist: Benjarat (Bennie) Lorenc
I enjoyed using art as a medium to regain my calm, energy and happiness. After having a massive pause from painting for eight years because of family commitments, I returned to this much-loved hobby during the pandemic. I have found myself completely drawn into this aesthetic world again.
View full details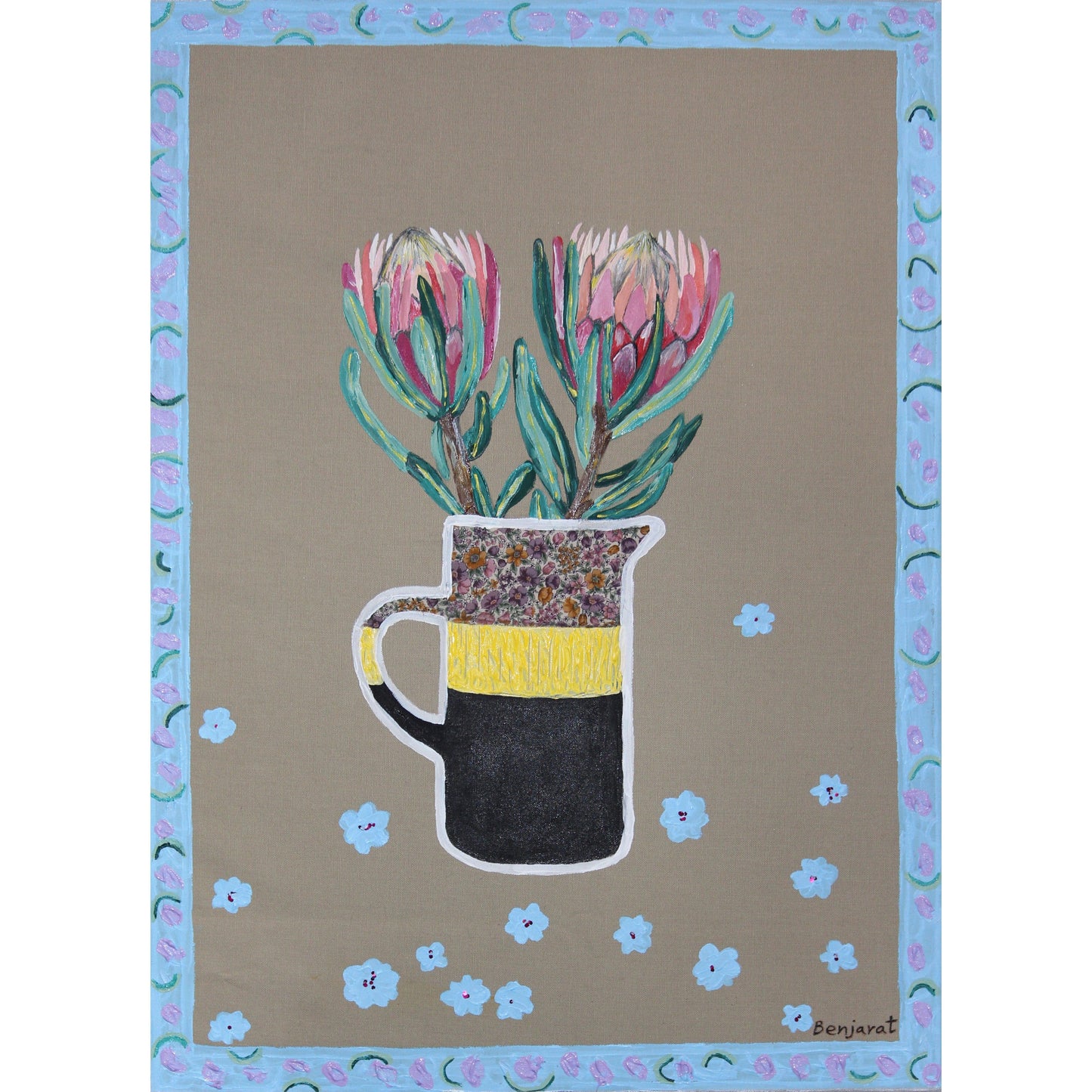 Thanks for supporting our school!

The Art Show is a major fundraiser for Mount Eliza North Primary School. By making a purchase at the Art Show, you're helping to fund important improvements to the school, such as IT equipment, playground upgrades and much more.