Artist:
Natasha Wicks
Regular price
Sale price
$400
Unit price
per
EARLY BIRD DISCOUNT
Not available
That feeling when youre out in the desert and there are no other lights as you look up at the Milky Way and it seems to wrap itself around you as you become one with it.

Dimensions: 45.7 x 91.4cm
Materials: Acrylic and mixed media on canvas
Framing: Unframed

Artist: Natasha Wicks
Colours and patterns within the environment have always inspired my work, which I prefer to do using the handle end of a brush or matchsticks golf tees, etc. Mixed media adds dimension. All paintings have a story of somewhere I have vistited, the feeling of the land and you can touch them.
View full details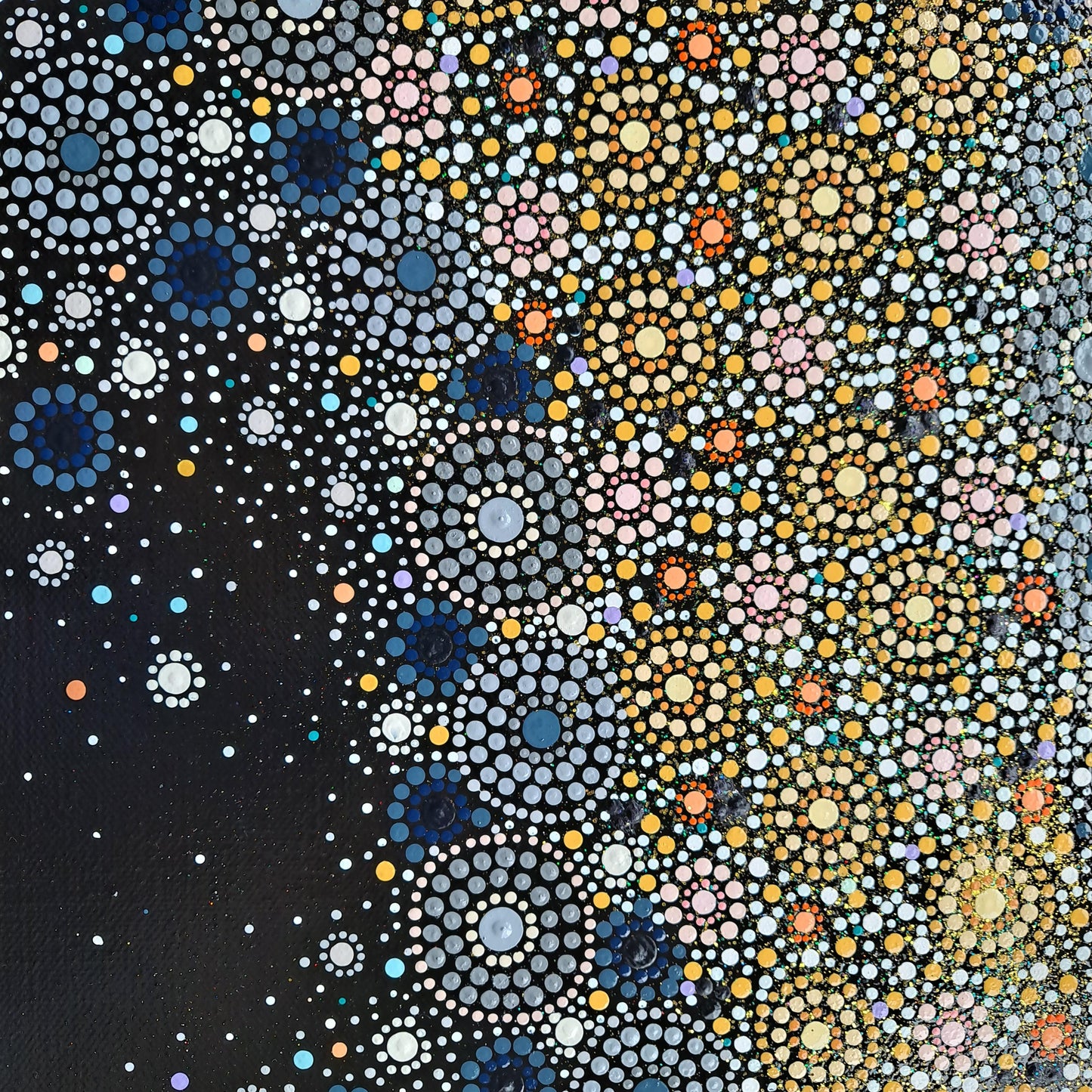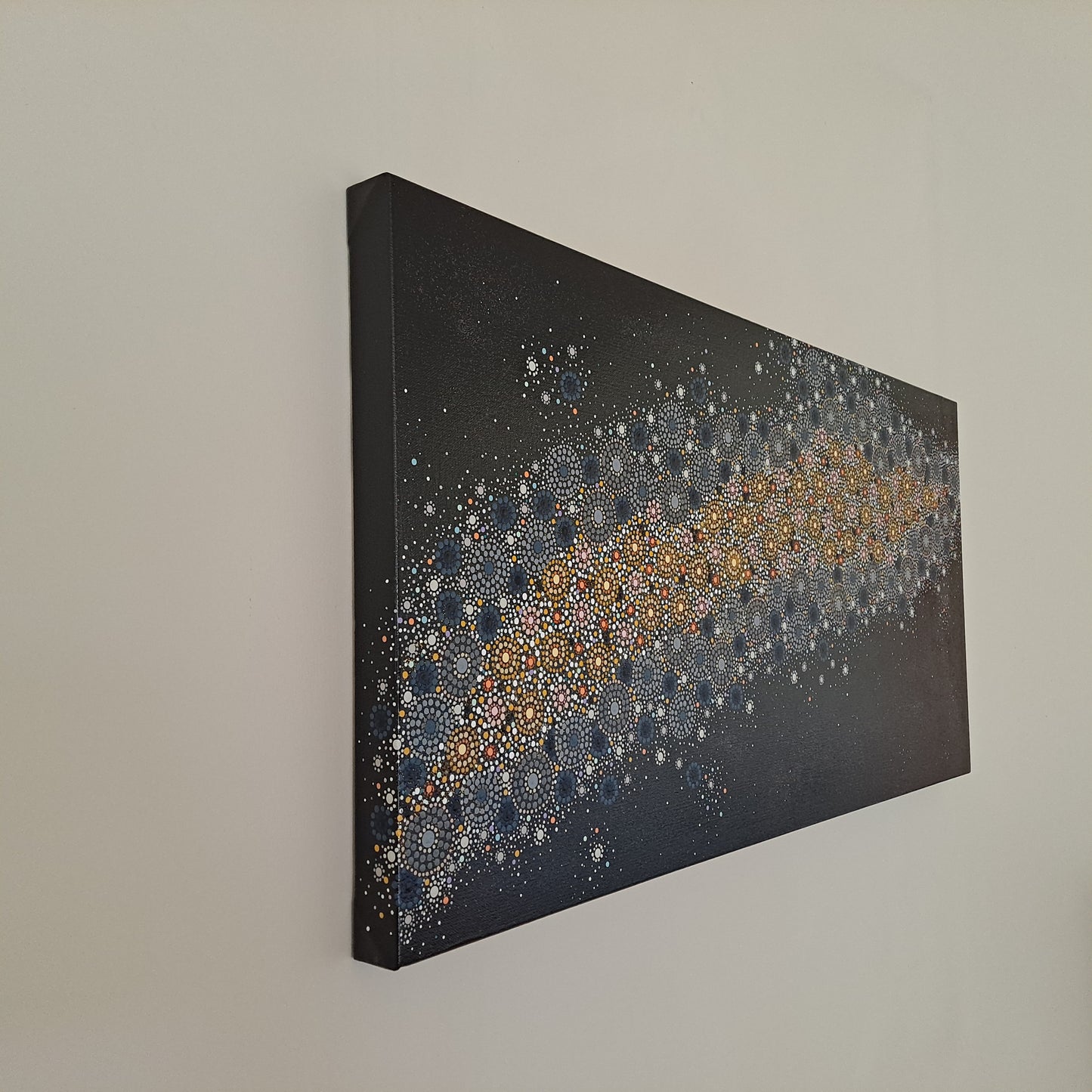 Thanks for supporting our school!

The Art Show is a major fundraiser for Mount Eliza North Primary School. By making a purchase at the Art Show, you're helping to fund important improvements to the school, such as IT equipment, playground upgrades and much more.