Artist:
Rusty Sculptures
Regular price
Sale price
$380
Unit price
per
EARLY BIRD DISCOUNT
Not available
Framed flower scene

Dimensions: 70 x 140cm
Materials: Recycled Metals
Framing: Steel frame approx 12kg

Artist: Russ Brebner
Russ has lived on the Mornington Peninsula for more than 25 years and creating recycled metal sculptures for almost as long. He sources recycled materials from all over the place to create unique pieces that promote recycling and environmental sustainability.
View full details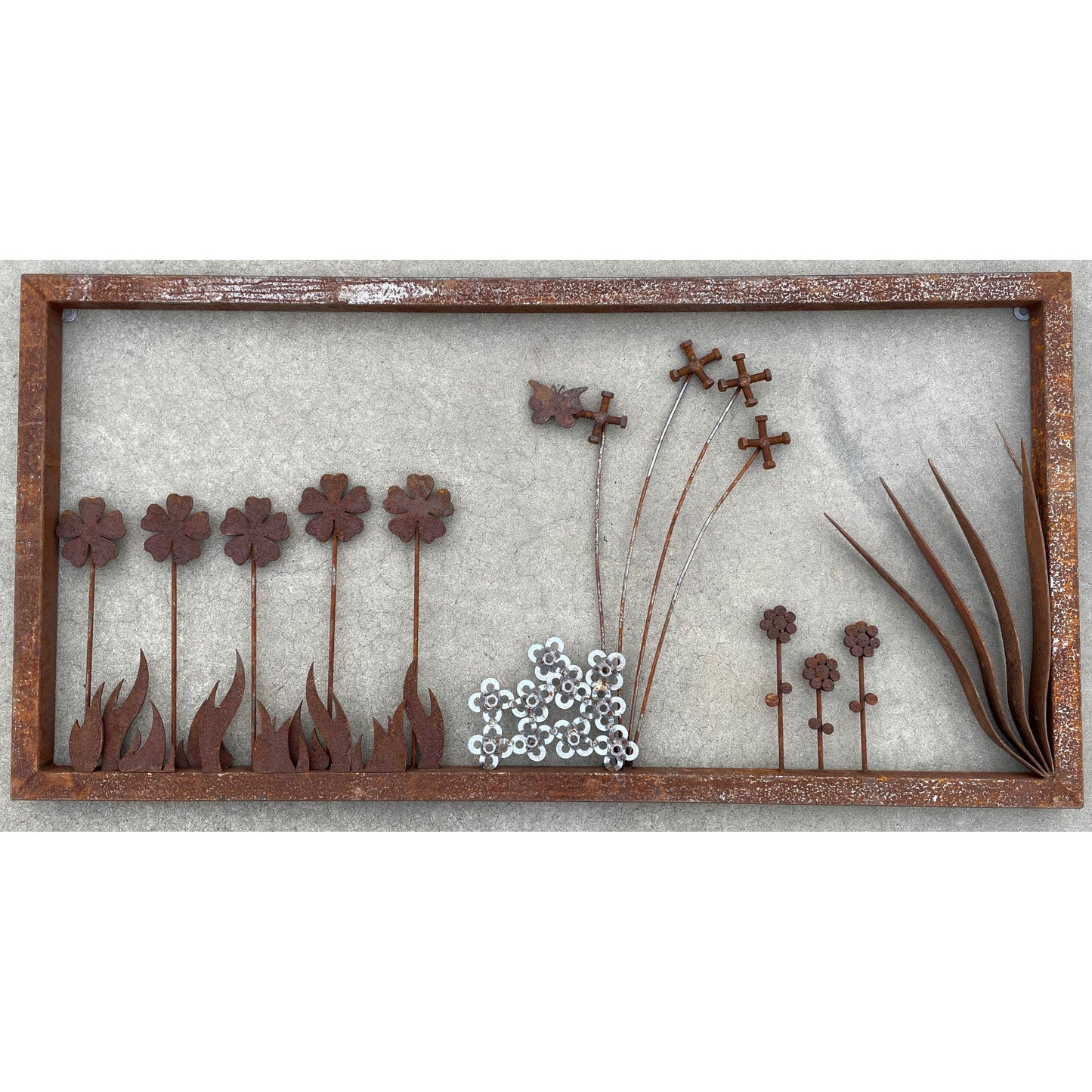 Thanks for supporting our school!

The Art Show is a major fundraiser for Mount Eliza North Primary School. By making a purchase at the Art Show, you're helping to fund important improvements to the school, such as IT equipment, playground upgrades and much more.