Feature Artist - Natalie Cootes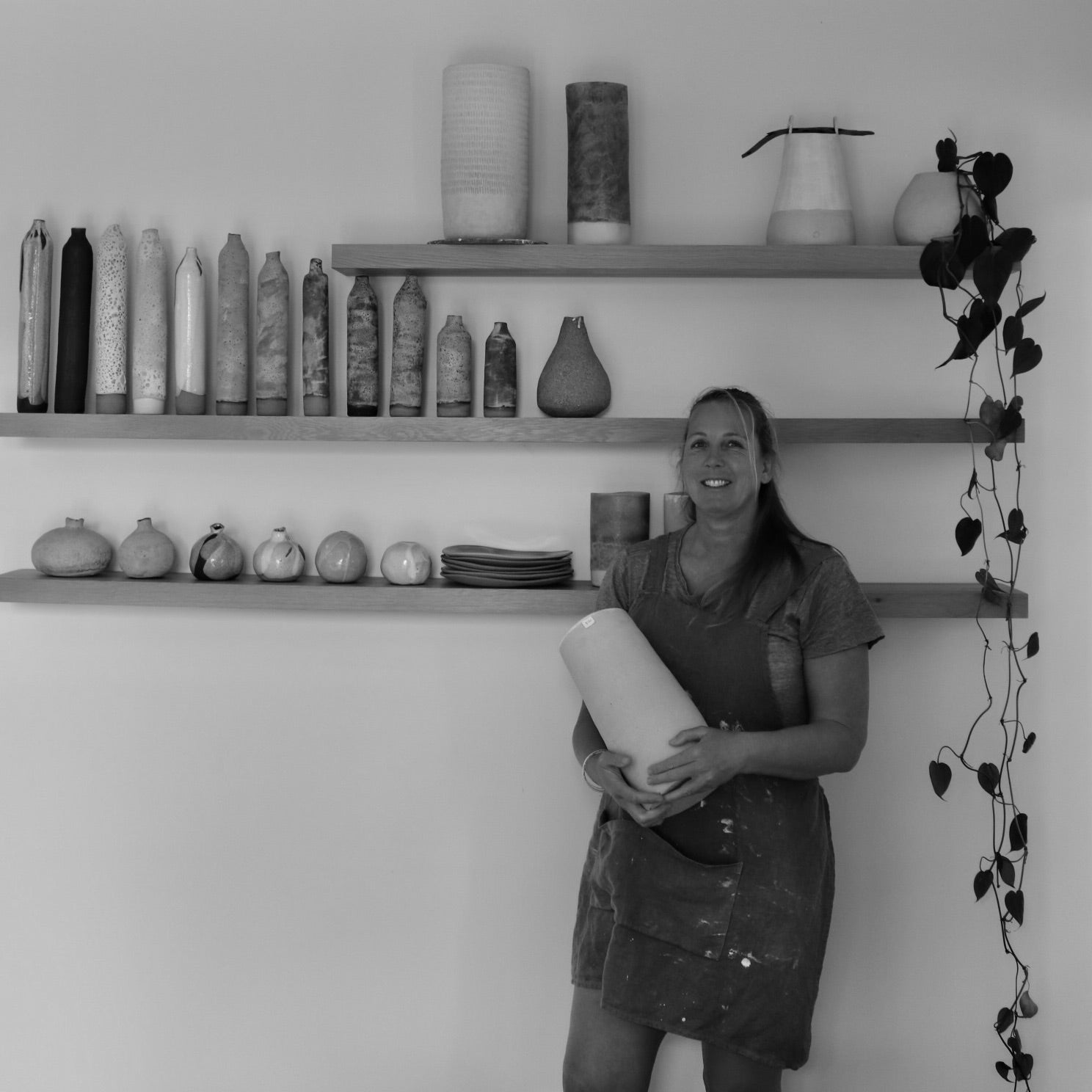 Natalie Cootes, known as Drift Ceramics, is a ceramic artist who resides between the Mornington Peninsula and South Gippsland. With a passion for clay that spans more than a decade, Natalie's journey with ceramics began with a trip to Japan, where she fell in love with the art of Japanese ceramics.
To learn this age-old craft, Natalie attended community pottery classes and embarked on numerous short courses in Melbourne, London, and Copenhagen. These experiences have greatly influenced her artistic style, particularly her fascination with nature, especially seascapes and the intricate patterns found in coral, rocks, and lava.
Natalie has been recognized with various achievements, including being awarded at Art Red Hill, exhibiting at Little Oberon Gallery, Fish Creek as well as the prestigious @1000 Vases in Paris. Her work has also been commissioned by renowned local businesses like Peninsula Hot Springs and Endota Spa.
Natalie's creative process involves various hand-building techniques, including coiling, carving, and slab work with various stoneware clay bodies. Her glazes are meticulously layered, and multiple firings are conducted to achieve highly individualized results. The end products reflect both oceanic and natural hues, with textures that beckon to be touched. Natalie's work reflects a deep connection to the ocean, capturing its fluidity, textures and colours.
Driven by a desire to create pieces that are both aesthetically pleasing and functional, Natalie incorporates elements of nature into both decorative and functional objects. Her creative process is deeply meditative, often involving long periods of quiet contemplation, constantly pushing the boundaries of what is possible with clay, continuously experimenting with new techniques and materials.
View Drift Ceramics Products